Welcome to challenge #197
The theme for this challenge is For A Friend. You can make any type of project you want as long as you include a sentiment that matches the theme.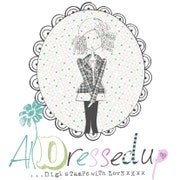 Projects by the Aud Sentiments Design Team:
Lisa from Don't Run With Scissors
using
Fairy magic
using
Hippie Chick
using Fairy Magic
using
Fairy magic
using Hippie Chick
Now it's your turn! We can't wait to see what you create!
1. As you might guess from our name - we require a SENTIMENT that is appropriate for the theme/challenge. If you make a card and put the sentiment on the inside instead of the front, you need to include a picture on your blog post that shows us the sentiment.
2. Please mention Aud Sentiments and create a link to us. When you enter your link at Inlinkz, it needs to go directly to your project, not just to your blog's home page.
3. You may enter up to 5 times, but all entries need to be new & posted after the start of our challenge.
HAVE FUN!